"A Way To The Better"

By Robert McManners and Gillian Wales.

"This book presents an opportunity to record the history, contextualise the background, and explore the legacy of the Spennymoor Settlement."

"The Spennymoor Settlement proffered enlightenment - an enlightenment which was to be the catalyst for artists of the calibre of Norman Cornish and Tom McGuinness and a writer as talented as Sid Chaplin to realise their full potential..."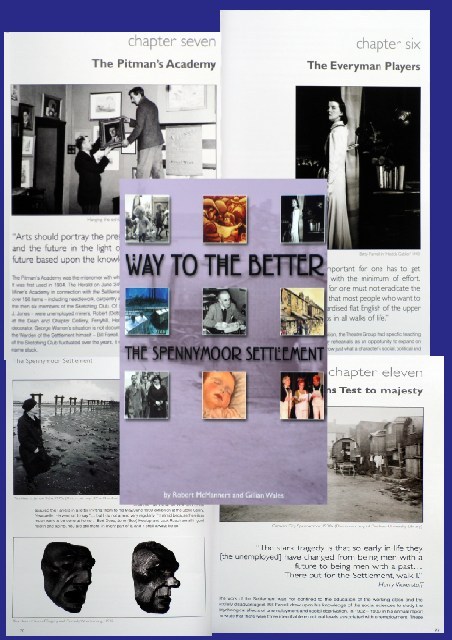 "I cannot imagine what my life would have been like without the influence of the Settlment: and I think most other members would say the same. Values, crying out to be passed on, were instilled making life meaningful and challenging. Who could ask for more."

~Arnold Hadwin~



"There's a univerality of creative art which defies time and place."

~Norman Cornish~



"I find it difficult to express myself in words. That's why I paint. I put my feelings into my paintings and my art mirrors my life in the mining community."

~Tom McGuinness~



~|-|~

The book can be bought from the Spennymoor Settlement for £12, or limited edition hardback for £16