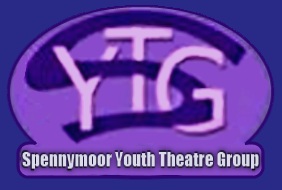 Registered Charity Number:
1061919
~|-|~

Meets on Fridays at 6:30pm in the Everyman Theatre

~|-|~

~About the Group~


Spennymoor Youth Theatre Group was formed in 1995 to meet the needs of Young People in the Spennymoor area within the remit of Musical Theatre, this has now expanded and we have members from across the Northern Region.
Performing in a variety of Professional Venues throughout that time, to over 10,000 people, it is a well respected organisation. Musical Theatre experiences are offered both on stage and behind the scenes with weekly workshops to develop skills and knowledge together with public performances regularly offer Young People from the age of 8 years old a superb theatre experience.
The testament to the group is that many of our workshop supporters and trainers began their career as Young People performing with the group and many have moved into professional careers. The ability to gain confidence, be part of a great team of people and develop personally as well as within performance and as part of the wider group is something that the Committee are very proud to say is a key strength of the group.
At a fee of £16 for half a term SYTG remain one of the most affordable options for theatre training.

For more information please contact: admin@spennymoorsettlement.co.uk
We are proud to now have a new home in the Everyman Theatre in Spennymoor and as such will form a lasting and beneficial partnership for the benefit of members and audiences throughout the Region.